One of the Best Books of the Year—NPR. "Editors' Choice: 11 New Books We Recommend This Week."—The New York Times. Best books of 2018—The Guardian. "4 Books We're Loving Right Now."—Vogue. "56 Best Books of 2018″—Mental Floss.
"An absolutely riveting book about an utterly sui generis subject."―Alison Bechdel, author of Fun Home
"Edward Gorey has been granted the most remarkable biography…"―Jonathan Lethem, author of The Feral Detective
"A genius book about a bookish genius."―Daniel Handler, author of A Series of Unfortunate Events
"Knowing Gorey's full story, done sparkling justice by Mark Dery, will only make you adore him more.'"—Caitlin Doughty, author of Smoke Gets In Your Eyes.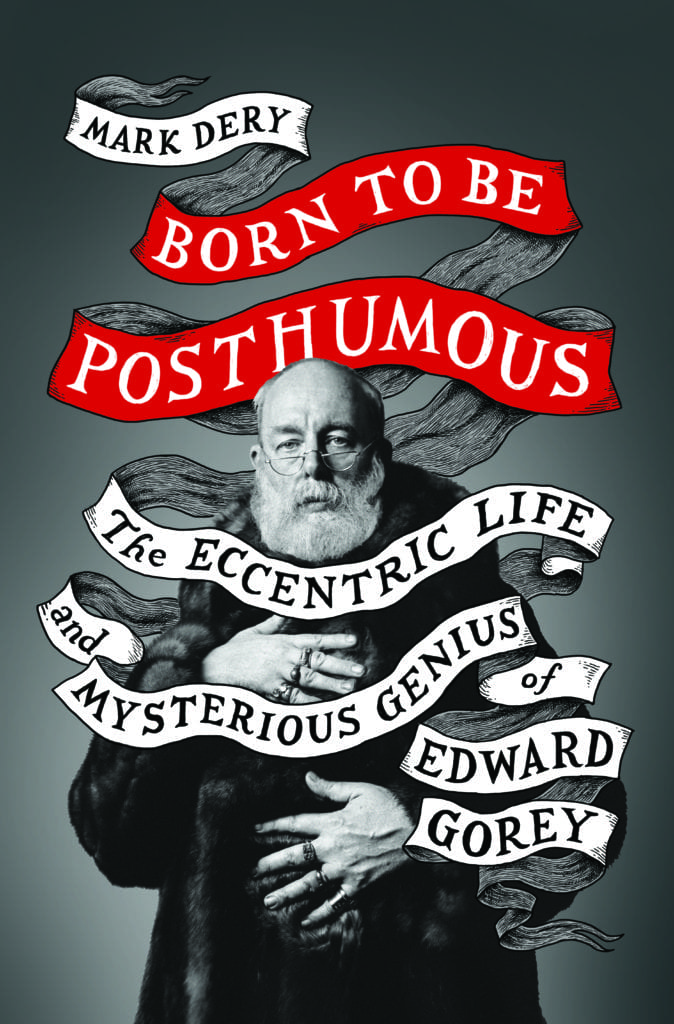 Born to be Posthumous: The Eccentric Life and Mysterious Genius of Edward Gorey
Available everywhere, November 6, 2018: My biography of Edward Gorey—artist, writer, stage designer, playwright, and legendary eccentric, published by Little, Brown. DETAILS HERE.
ORDER NOW HERE.
(Photo of Edward Gorey: Richard Corman; copyright Richard Corman, all rights reserved.)
---