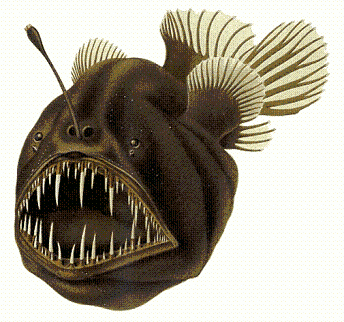 Humpback anglerfish (Melanocetus johnsonii).

Any more thoughts on the questions I posed? Still curious to hear your thoughts, especially on recent sightings of the squid or octopus meme.
In the meantime, a postscript to my last post:
Kristeva gave us the Abject. Baudrillard gave us the Simulacrum. Freud gave us the Uncanny, among other unforgettable theorizations, and Kant, Burke, and company group-hacked the open-source idea of the Sublime. The Abyssal, a philosophical subspecies of the Sublime, cries out for theorization, here and now.