File under COSMIC WHIMSY: Late Thursday night, an Inbox ping alerted me to a mail from my friend Blake Leyh (@EarlOfEdgecombe), composer, sound designer, music supervisor for the HBO series Treme, and live Foley (radio play-style sound effects) artist. Would I join him onstage with THOMAS DOLBY (!), in Albany, New York, in a theater housed in a mammoth, ovoid art center, a Brutalist architect's idea of a  sight gag called, unsurprisingly, The Egg? (They Might Be Giants wrote a song about it.)

All that was asked of me was that I interview Thomas and Blake about Dolby's short film, THE INVISIBLE LIGHTHOUSE (

http://www.thomasdolby.com/

tixstore/), a moody, Proustian exercise in autobiographical time travel accompanied by the duo's live music and Blake's sound effects (coaxed from a tiny deer skull used as a wind instrument by an Amazonian tribe, a hand-held air-raid siren, and a box of rocks and leaves, which Blake tromped in—while playing guitar!—to create the sound of walking). In affecting narration that switched seamlessly from movie voiceover to live storytelling, Dolby recounted
memories of his childhood in Suffolk, conjuring dreamlike images of the nearby lighthouse's spot sweeping his bedroom at night, a Fortean tale of an alleged UFO landing in a forest not far from Dolby's childhood home, and an impressionistic portrait of his uncle, a World War II submariner whose death at sea inspired "One of Our Submarines is Missing."

Dolby and Leyh live in Albany. Photo: Laura Weyl.
Our onstage conversation was lively, funny, and mind-tickling: Dolby is one sharp tack, quick with the witty rejoinder yet self-effacing, deeply thoughtful about the role of memory and landscape in the creative process.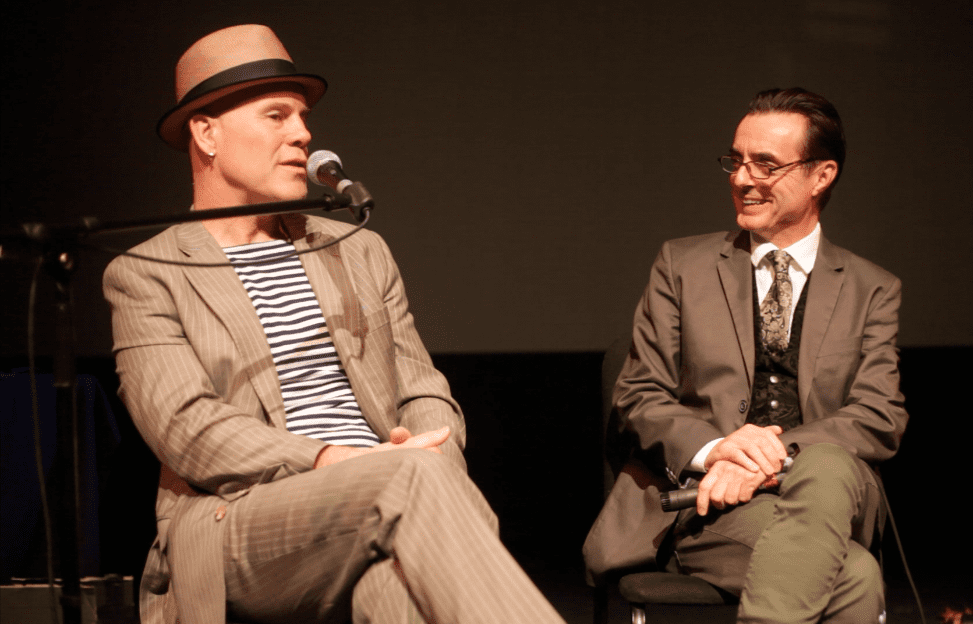 Dolby and Dery in conversation. Photo: Laura Weyl.
After the show, he, Blake, and I stayed up late in the tour bus, tippling and talking: about the cultural politics and buried ideologies of the TED talks, about the "pornography of presence" in a virtual age, about Amanda Palmer and musicians' changing relationship to fan culture, about musicians born and bred near the ocean and whether the sound of rollers echoes in their work, about the parallels between Britain and Japan and whether the British creative genius is fundamentally one of imitation, appropriation, recontextualization…or not. I came away from our conversation with an unabashed respect for the way Dolby has skipped nimbly across a cultural (and economic) landscape that has undergone plate-tectonic shifts since he first blew up huge in the '80s, reinventing himself as inventor, CEO, music director (of TED Talks), DIY filmmaker, "transmedia" storyteller. Oh, and it's true: "You don't do 'eavy metal in Doubly."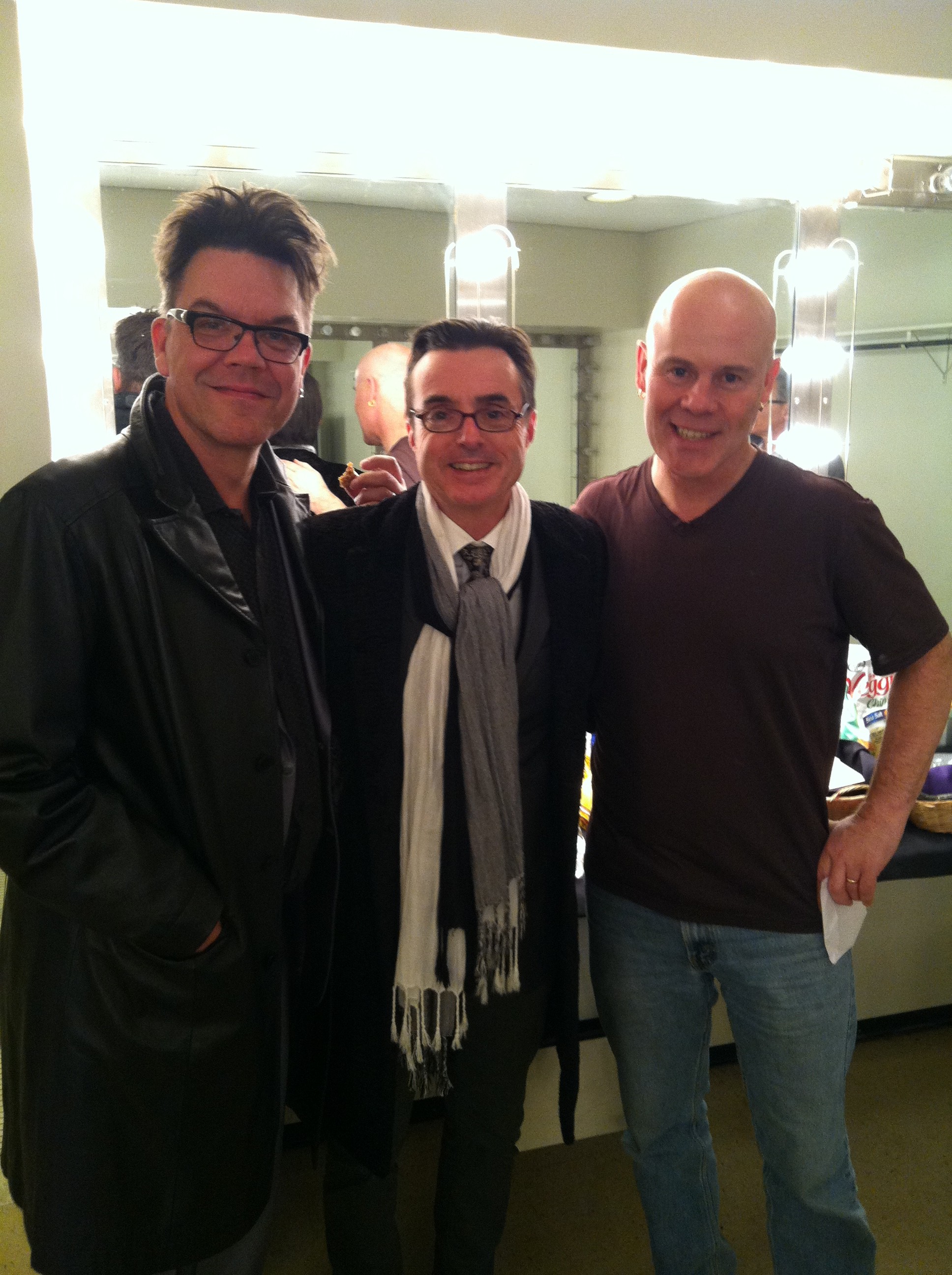 Europa and the Pirate Twins: Blake Leyh, M. Dery, Thomas Dolby. Photo: Laura Weyl.